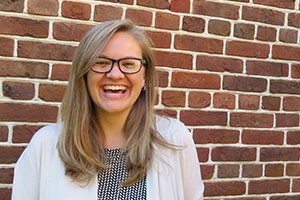 Hey there! I'm Kimberly, aka, Lowly Peasant Errand Girl – or Lpeg, for short.
My nickname comes from a very dear friend and colleague of mine, during my first internship. He made playful placards for all of the staff, and that was mine. There was also 'Queen of the Dew' (she loved her Mountain Dew), 'Dep't of Useless Knowledge' and 'The Emperor' (that was him). Let's just say, it stuck.
So about me – I grew up in Maine and spent the entire decade of my 20's in a small, but beautiful, town. When I turned 30, I had the opportunity to move to Washington, D.C. and work for a company that sent me all around the country talking to students and aspiring architects about become architects. In September of 2015, I moved to a collateral organization and now work for architecture students directly.
In a couple of months, I will be going remote full-time, and living in various locations. Some places will be in conjunction with our student conferences, and others will be places I've been wanting to see. In the fall, I'll be headed to Austin, Texas for a short stint, then on to Europe for a few months with a short break in Boston for the New Year.
I'm looking to explore and get a feel for as many beautiful destinations, and I'm always up for suggestions!